New England Quarterback Mac Jones: The new face of HarborOne Bank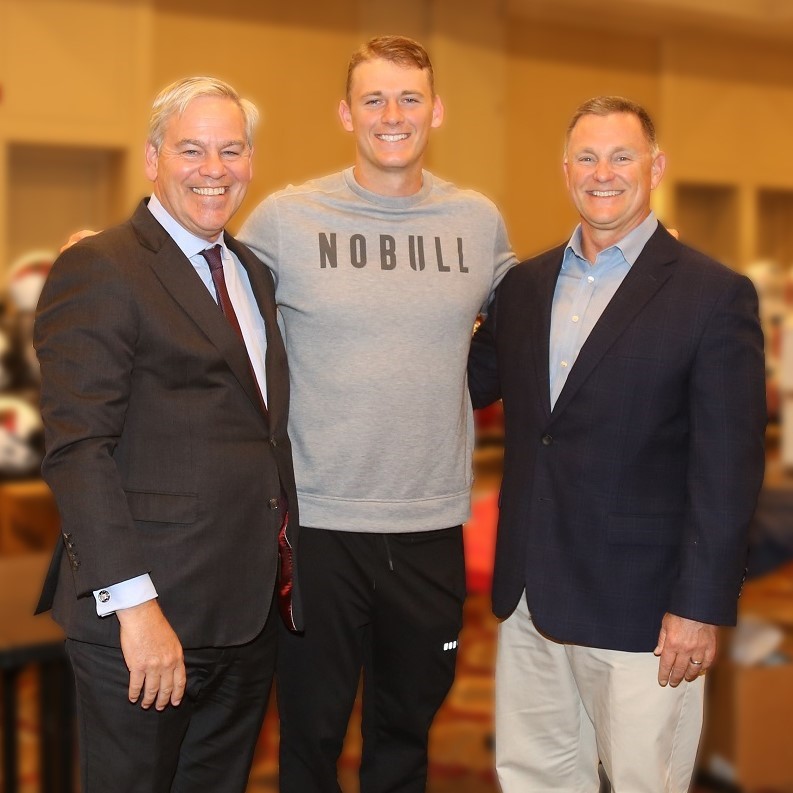 October 25, 2021
(Brockton, MA) – October 25, 2021 – HarborOne Bank announced today that New England quarterback Mac Jones has joined the HarborOne team as its spokesperson. Mac will be the face of HarborOne in marketing and public relations activities including print, radio and television commercials, as well as direct mail, social media and on HarborOne's website and in appearances to support the brand over the next two years.
"I know that fans across New England are excited to have Mac at quarterback, and at HarborOne we're thrilled he is joining our team," said James Blake, CEO of HarborOne Bank. "Mac and HarborOne share the same work ethic, a commitment to excellence, and a passion for giving back to the community. Mac is a terrific ambassador for HarborOne, and we know our customers will relate to him in a very positive way."
Mac Jones was selected by New England in the first round of the 2021 Draft. Prior to joining New England, Jones was the quarterback of the 2021 National Championship team at the University of Alabama. A Heisman Trophy finalist, Jones recorded four of the program's 400-plus yard passing performances in team history, most by any one quarterback at Alabama and tied for the most in a single season in SEC history.
"Being new to New England, two things were extremely important to Mac as he looked to make the area his home. One was the need for a real sense of community and the other was supporting causes closest to him," said Dan Everett, ESM, Marketing Agent for Mac Jones. "When he had the opportunity to partner with HarborOne he knew it was the right choice as they have the same passion and belief in a strong community. They both love to give back and Mac is truly looking forward to making that a central part of this partnership."
"As our footprint continues to grow our brand has earned the trust of customers throughout New England," said HarborOne President Joseph F. Casey. "We believe Mac is the ideal brand ambassador for HarborOne, and we're excited to work with him over the next two years."
In 2019, HarborOne opened its first branch in the City of Boston and its second branch in 2021. Most recently, the bank has agreed to acquire former East Boston Savings Bank branches located in Brighton, Cambridge and Brookline, Massachusetts from Rockland Trust, further extending HarborOne's footprint in Greater Boston.
---
About HarborOne Bank
HarborOne Bank, headquartered in Massachusetts, serves the financial needs of consumers, businesses, and municipalities throughout Massachusetts and Rhode Island through a network of 30 full-service banking centers and commercial loan offices.

The Bank also provides a range of educational resources through "HarborOne U," with free digital content, webinars, and recordings for small business and personal financial education. HarborOne Mortgage, LLC, a subsidiary of HarborOne Bank, provides mortgage lending services throughout New England and other states.